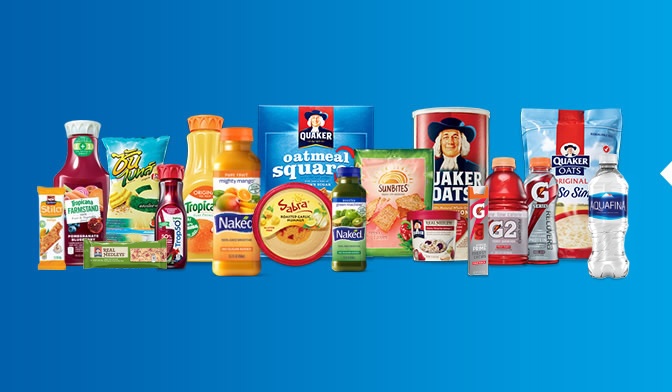 Consumers and industry needs are changing fast and we must stay ahead of the curve, says PepsiCo VP Nutrition R&D.
Innovation is about creating value. And since nearly every item manufactured (in fact 96% of all goods) is touched in some way by special ingredients, innovation has a profound impact on the daily life of consumers. In order to produce new and improved products, consumer goods companies go through an increasingly complex and competitive innovation process.
PepsiCo, one of world's most powerful brands, is in the process of reshaping its product portfolio to capitalize on consumers' increasing interest in health and wellness. We had the pleasure of speaking with Dr. Maria Velissariou – Vice President Nutrition R&D of PepsiCo, and a keynote speaker at CIEX 2017 to find out how she manages innovation processes and what's next for PepsiCo.
Where does innovation stand among your priorities and how does innovation drive company growth?
Innovation is my first and foremost priority. It drives the top line via core and new breakthrough innovations. Innovative solutions also drive productivity and bottom line growth that in turn fuels innovation.
What is the relationship between R&D expenditure and new developments and what are your thoughts on new-product versus business-model innovation?
Investment in R&D is investing in the future of the company during a time of digital transformation and the race for competitive advantage among a changing competitive landscape and a global "democratization" of innovation and e-commerce.
We need both especially in a digital economy, global trade and global human capital. Our consumers are more and more digital natives and innovation change happens very fast through conventional channels and fast emerging e-commerce.
How do you steer your new-product innovation approach?
It is consumer focused through and through – from the consumer and for the consumer. We develop advantaged and affordable product & packaging formats that can be customized for various countries/consumers speedily and effectively. We also focus on the delivery of nutrition, authentic/locally relevant food and beverages, and in a sustainable way.
How important are employees and co-operations for innovation?
Human capital and cooperation networks will determine the speed of innovation and the competitive edge. We aim for global cooperation but locally grounded.
Given the outlook of chemicals industry and global mega-trends, what is your strategy to keep and increase your company's position?
We are focusing on 3 key areas to serve articulated or non-articulated consumer and customer needs. These are:
•    Value end innovation
•    product advantage
•    competitive edge in technology
What do you think your company should next focus on regarding innovation?
The ability to innovate across the value chain, anticipate consumer trends and regulatory shifts as well as delivering sustainable products through traditional and new channels. Consumers and industry needs are changing fast and we must stay ahead of the curve.
You will be speaking at the upcoming CIEX – Chemical Innovation Exchange. What is the one key point that attendees should take from your talk?
The importance of extracting and multiplying value from "interfaces" (cross-functional, cross-disciplinary, cross-cultural, cross-sector) and collaborations through internal and external ecosystems and partnerships.
Along with PepsiCo, several international brands are confirmed to speak at CIEX. Together with leading chemical manufacturers they will explore innovation strategies and processes across the chemical value chain.
CIEX  2017 – The Chemical Innovation Exchange – will take place at the Jumeirah Frankfurt on September 19&20. See full details at ciex-eu.org.
[adrotate group="1″]
Posted 18th May 2017 in: Event by Jasper Lim
---