Establishing a human-oriented framework to catalyze innovation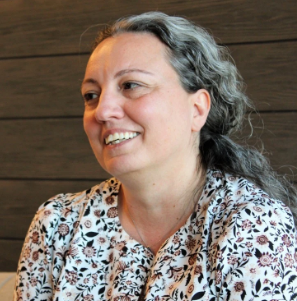 Sibel Selcuk is the Executive Vice President of Research & Development for The Heritage Group. She previously served as VP, Global R&D and Strategy for Monument Chemical, and is also President of Heritage Turkish Holdings. Sibel served in leadership roles at the American Chemical Society, is the Chairman of the Board of Directors of Interaktif Cevre, is a member of the US-Turkiye Business Council and Dean's Advisory Board for the School of Science at Indiana University – Purdue University Indianapolis. She earned a B.S. in Chemistry from Middle East Technical University and a Ph.D. in Macromolecular Science and Chemistry from Louisiana State University.
CIEX: Without giving too much away – what is the core message of your talk and what would you like delegates to remember?
Sibel: Thoughtful and human centric creation of organizational design is critical to support and drive innovation. Shifting from being the only source of support to operational needs to a more balanced portfolio of projects that includes not only core but adjacent and transformational projects has its own complexity. Each business has a different definition of innovation, what is yours? Is your definition is
same as your employees or your stakeholders?
CIEX: What motivates you to join the Chemical Innovation Conference – CIEX Europe this year?
Sibel: Last year I really enjoyed the conference, the discussions and made great connections. I am hoping for a similar experience.
CIEX: How do you envision the future of the chemical industry? What are the key challenges to overcome and the opportunities to harness?
Sibel: Sustainability and green chemistry will continue to challenge the chemical industry for the better. A financially feasible way to execute will be the biggest innovation for chemical industry. The second most important future that waits for the chemical industry is Artificial
Intelligence. What would be the impact?
CIEX: When looking to other regional markets, what lessons can the European chemical industry learn, adapt or perhaps even use to differentiate itself?
Sibel: I am not clear on the efforts of AI in Europe. If not already adopting, we might be late.
CIEX: What is one project or initiative in the industry, outside of your own company and associations that really inspired you, and why?
Sibel: I have attended an Innovation Conference in the US. How they are incorporating design thinking and Artificial Intelligence was very inspiring. Not easy to wrap around but needless to say very inspiring.
Join 20+ senior chemical executives including CxOs from Braskem, Levaco, Dude Chem, SCI, Solvay, Domo Chemicals, BASF. Limited Seats Available! CIEX is taking place on 25 & 26 Oct – secure your ticket now!
Posted 11th October 2023 in: Event by Elaine Tham
---