From Green Electricity to Chemical Resources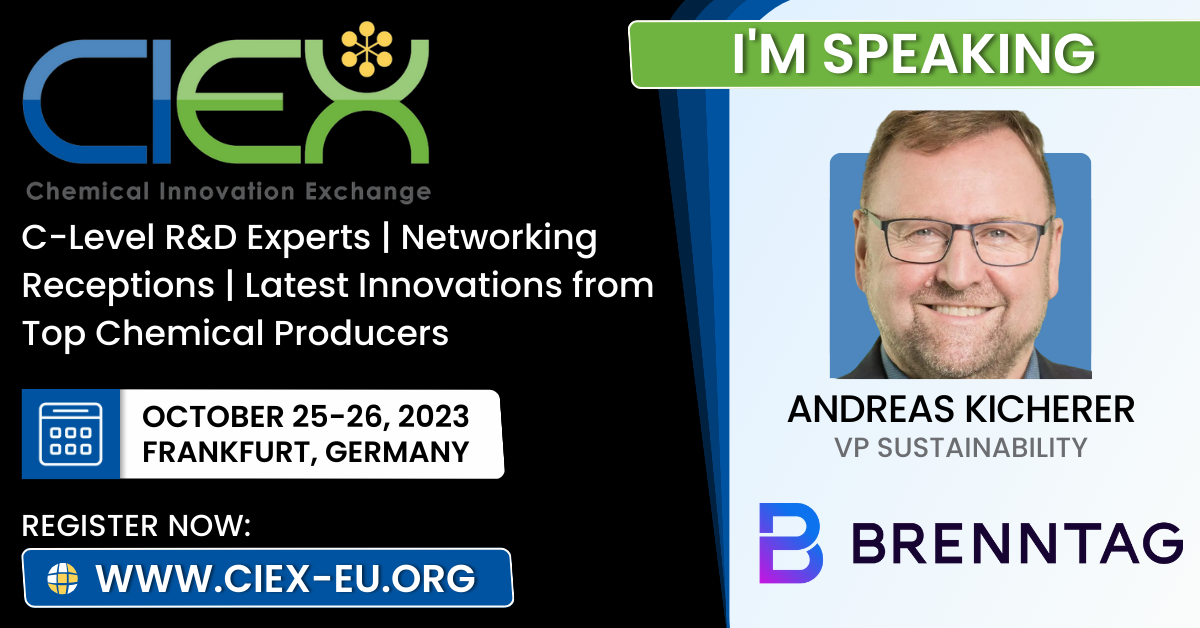 Dr. Andreas Kicherer is Vice President Sustainability at Brenntag Group. An award winning executive leader in sustainability management, corporate sustainability strategy development and implementation by developing and using quantitative assessment tools. More than 25 years of experience leveraging in-depth chemical industry expertise and exceptional insights to support and implement corporate vision of risk mitigation, greenhouse gas as well as plastic recycling strategy. Proven ability to successfully consult internal and external top-level executives and evaluate businesses to determine areas to improve and generate additional sales with sustainability. Demonstrated track record of leading international collaboration across multiple sectors and businesses to promote wide-spread cooperation on sustainability initiatives. Renowned public speaker and presenter with multiple published papers and books on various industry principles and sustainability methods. Consistently seeking areas for business enhancement.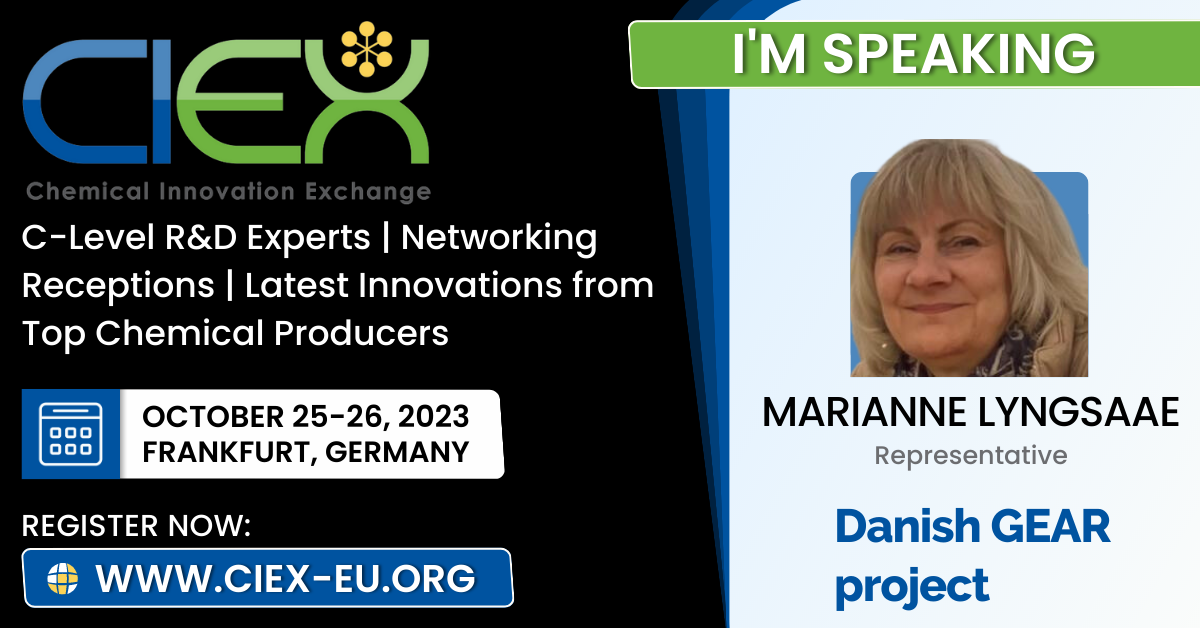 Marianne Lyngsaae has been a Chemical Engineer at Brenntag for 26 years. Chemicals, safety and legislation have been key words all the way. Since 2017 I have been highly involved in eco-innovation projects on chemicals in a circular economy and the potentials to save resources, prevent waste and reduce CO2 emission via collaboration across supply chains for a more sustainable future. Chairman for Fecc's (The European Association of Chemical Distributors) Committee for circular Economy. Located in Denmark.
CIEX: Without giving too much away – what is the core message of your talk and what would you like delegates to remember?
Dr. Andreas & Marianne: A value chain ecosystem is jointly finding innovative circular solutions to save chemical resources at their highest possible value and reduce CO2 emission – this is a good way to move forward in the green transition process. Options exist to obtain grants from funds to support the process and projects. Chemical distribution connects 100 thousand customers with 10 thousand producers of chemicals. Therefore, we are gaining insights into the sustainability needs of various industries and can build ecosystems to offer more sustainable solutions.
CIEX: What motivates you to join the Chemical Innovation Conference – CIEX Europe this year?
Dr. Andreas & Marianne: A vision to inspire – and get inspired. It motivates me to share information from a successful eco-innovation project completed this summer. Chemical innovation based on new business models is very exciting.
CIEX: How do you envision the future of the chemical industry? What are the key challenges to overcome and the opportunities to harness?
Dr. Andreas & Marianne: Interdependencies between companies in the industry will increase, supportive legislative framework and further digitalization play some vital roles. Circular business models, where chemical resources are re-utilized, are crucial to ensure a competitive and sustainable industry and society. Decarbonization and reduction of dependencies from fossil raw materials
CIEX: When looking to other regional markets, what lessons can the European chemical industry learn, adapt or perhaps even use to differentiate itself?
Dr. Andreas & Marianne: Collaborating closely throughout the value chain is an important key to developing a more circular business.
CIEX: What is one project or initiative in the industry, outside of your own company and associations that really inspired you, and why?
Dr. Andreas & Marianne: A company in another sector was looking for a buy-and-take back solution. Investigation of the human brain and social behavior shows that when realizing others have got a good idea, humans are eager to copy it. This is in fact one of the keys to our success as a species. Electricity companies started some decades ago to offer green electricity via a mass balance approach. That is also applicable to chemicals.
Join 20+ senior chemical executives including CxOs from Braskem, Levaco, Dude Chem, SCI, Solvay, Domo Chemicals, BASF. Limited Seats Available! CIEX is taking place on 25 & 26 Oct – secure your ticket now!
Posted 3rd October 2023 in: Event by Elaine Tham
---