Adaptive Methods in a Rapidly Changing Market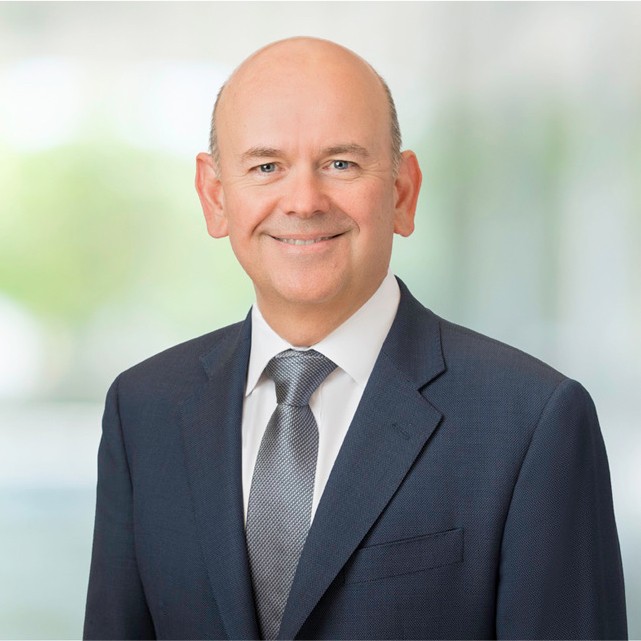 Dr David Hatrick is Vice President of Strategic Marketing and Innovation at Huntsman Advanced Materials, located in Huntsman's headquarters in The Woodlands, Texas. David leads the strategic planning and R&D activities for the division, from development of market insights, strategy development through to creation of new technology platforms and new product development. As well as the strategic planning team, his responsibilities cover the three major R&D centers, with marketing and technology teams operating in automotive, aerospace, adhesive, composite and electronic and electrical power markets. In parallel, David is responsible for an internal start up focused on scaling up a new form of carbon nanomaterials for diverse markets such as batteries, composites and concrete. He is also heavily involved in the divisions M&A activities and has been a key member of the due diligence and integration teams of three new businesses over the last 5 years.
CIEX: Without giving too much away – what is the core message of your talk and what would you like delegates to remember?
Dr David Hatrick: The key message is around creating agility in the innovation process. The requirements for new products are changing more rapidly than ever, with market needs and regulatory changes creating ever more complexity. In parallel, the time available for new developments is shrinking as customers demand new solutions at an ever-increasing rate. As an industry, we need to increase our agility to be able to adapt to changing circumstances whilst improving speed of delivery. This talk will look at the options & tools available to improve adaptability and improve speed of delivery.
CIEX: What motivates you to join the Chemical Innovation Conference – CIEX Europe this year?
Dr David Hatrick: The wide-ranging background of the attendees brings insights that are difficult to get in other forums. I value the learnings that the other delegates bring, and it provides a great platform for identifying better ways to innovate.
CIEX: How do you envision the future of the chemical industry? What are the key challenges to overcome and the opportunities to harness?
Dr David Hatrick: The future certainly has its challenges, with difficult economic environment, climate change and regulatory pressures all coming to bear simultaneously. The only way to create a bright future is to be adaptable and innovate quickly to address the major opportunities in front of us. An overall improvement in how we understand future market needs is essential to enable us to anticipate and prepare for future product requirements.
CIEX: When looking to other regional markets, what lessons can the European chemical industry learn, adapt or perhaps even use to differentiate itself?
Dr David Hatrick: The European industry has been known for the strength of its technology, the quality of its products and its ability to collaborate. Other regions have the benefits of lower cost energy, lighter regulatory regimes as well as a more entrepreneurial culture. Europe needs to continue to play to its core strengths around innovation and, in parallel, develop a more agile, flexible way to do business.
CIEX: What is one project or initiative in the industry, outside of your own company and associations that really inspired you, and why?
Dr David Hatrick: I've been inspired by the speed at which electrification has been occurring in the automotive industry. Electric vehicles have gone from a niche market to mainstream incredibly quickly relative to typical technology cycles in that industry. The chemical industry has quickly pivoted to supply the key materials needed to make the change. The speed of development is still very rapid in this area, and as an industry, we need to maintain the momentum.
Join 20+ senior chemical executives including CxOs from Braskem, Levaco, Dude Chem, SCI, Solvay, Domo Chemicals, BASF. Limited Seats Available! CIEX is taking place on 25 & 26 Oct – secure your ticket now!
Posted 25th September 2023 in: Event by Elaine Tham
---